Tracker's Formula for Success
Tracker's Formula for Success was an internal brand engagement tool. The formula consisted of eleven top-line and eleven bottom-line principles that the organisation should do more of or less of respectively in order to achieve its vision.
The Principles
To create a conceptual link with their culture, which is characterised by story-telling, we expressed the formula in the form of a set of book covers. Each book represented one principle, with its definition filling the place of the blurb on the back cover.
Installation 
A full set of physical books was created for the Tracker head office. The books were displayed on a bespoke bookshelf with the formula's weightings represented as three-dimensional type characters resembling shelf ornaments and bookends. A custom wallpaper grounded the bookshelf and provided a necessary warmth. Tracker's regional offices received printed wallpaper versions of the wall with a composite image of the display shelf and books.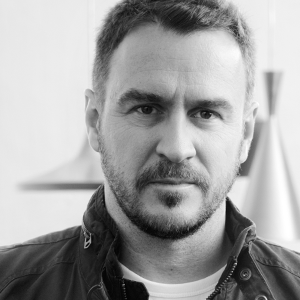 Sean Fandam
Designer
Creative Director